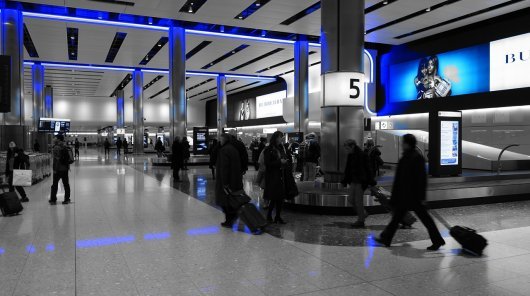 28.08.2023
Ryanair's passenger verification procedure. The Polish SA reacts
Following numerous signals from Ryanair passengers regarding the verification procedures used by the airline, the Polish SA has taken action to clarify how the airline processes personal data in the mentioned procedure.
Recently, concerned passengers have sent numerous signals - through the Polish supervisory authority's infoline, notifications and complaints - to the supervisory authority against Ryanair, which they allege is improperly handling personal data.
They notified, among other things, that the airline requests, for example, scans of ID cards in order to carry out check-in. In addition, there were indications that, in the event of a refusal, the passenger is expected to pay a fee to verify his or her identity in the computer system.
- We are consistently reminding that the loss of control over personal data raises the danger of unauthorised use of such data. Also, their excessive acquisition by controllers can sometimes be unjustified. I am therefore pleased that Poles are paying attention to how and where their identity cards are used. We have taken appropriate measures to clarify whether the security of their personal data is at risk," said Jakub Groszkowski, Deputy President of the Personal Data Protection Office.
After the complaints have been analysed and the formal deficiencies have been remedied, the case will be referred to the Irish supervisory authority (The Data Protection Commission). The involvement of the Irish supervisory authority in the case is due to the fact that Ryanair is based in Ireland. As envisaged by the General Data Protection Regulation (GDPR) in such cases, further processing can take place under the cooperation mechanism between the lead supervisory authority and the other supervisory authorities concerned (Article 60).
At the same time, Jan Nowak - the President of the Polish supervisory authority asked the President of the Office of Competition and Consumer Protection (UOKiK) to consider investigating the airline's practices to determine whether they violate the collective interests of consumers.