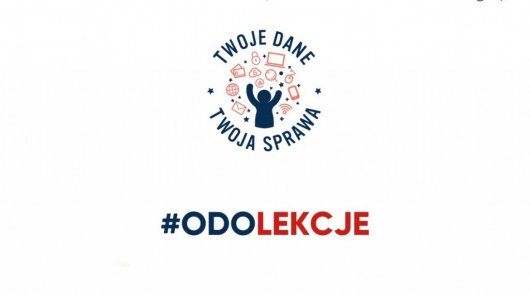 10.10.2022
#ODOlekcje - a new initiative in the 'Your data - Your concern' programme
The classes will be organised to provide pupils with knowledge on how to function safely in the world of new technologies. The initiative also serves to emphasise the value of data protection and privacy in everyone's life, especially young people.
During the 2022/2023 school year, classes will be held once a month starting from November to April, from 10.00 to 10.45 a.m. The strengths of the planned classes are the online formula, the variety of topics emphasising the role and importance of various aspects of privacy and data protection for the younger generation, as well as the adaptation to the needs of students with disabilities the topics and the way in which the lessons are delivered.
Among the topics of the online lessons planned are: privacy, protection of personal data and safe use of such data on the Internet or while using new technologies, conscious management of one's image, especially when using social media, and recognising the risks associated with the use of personal data in the virtual world.